4 Piece Lowcountry Cobble



The 4-Piece Lowcountry Cobble is our most unique random cobble. This refined look is achieved by combining the 3-Piece Lowcountry Cobble with the 12 x 12 Lowcountry Cobble. This is perfect for large residential and commercial pool decks, plazas, and patio areas!
Small Rectangle: 7 7/8" x 3 7/8"
Square: 7 7/8" x 7 7/8"
Large Rectangle: 11 3/4" x 7 7/8"
Large Square: 11 3/4" x 11 3/4"
Available Thickness: 2 3/8"
Available Style: Classic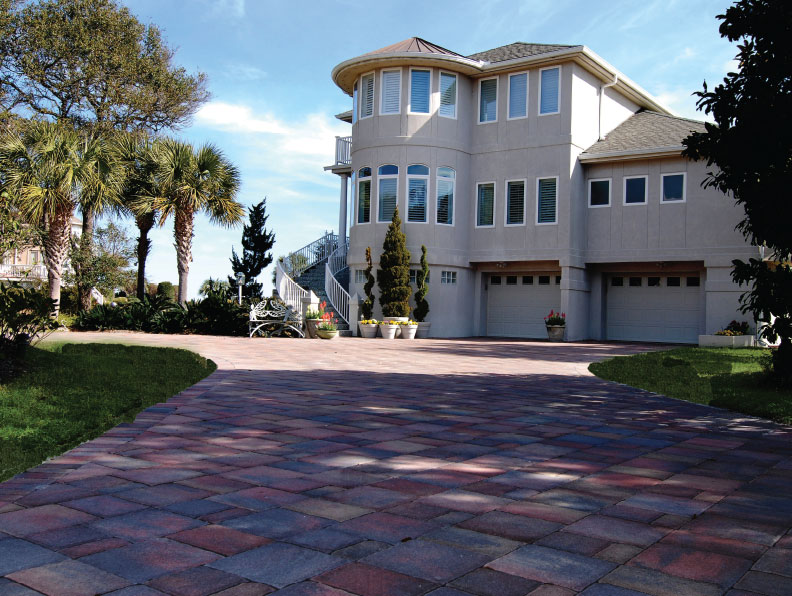 Lowcountry Paver Icons Key:

Stock Product
Shape is always in-stock* in both Traditional & Coastal Color Collections.

Limited Stock

Production wait-time should be expected. Limited amount of inventory is kept in stock.

Custom Order

No inventory is kept. Product is made to order. Wait times, minimum quantities, and/or custom order fees may apply.

Pedestrian Traffic

Pedestrian Traffic (Patios, Walkways, Pool Decks, Courtyards, etc.)

Light Traffic

Light Vehicular Traffic (Residential Driveways)

Heavy Traffic

Heavy Vehicular Traffic (Commercial Parking Lots, Tractor Trailers)

Permeable Paver

One of the most environmentally friendly paving solutions.
Lowcountry Paver, Ultra Smooth Technology, WaterShed Permeable Paver, Perfect Paver Lifetime Guarantee, Lowcountry Paver Project Assurance Program, Lowcountry Cobble Collection, Tru-Brick, HardeeWall, Lowcountry Traditional Colors, Coastal Color Collection, Cool Pool Color Collection, Coastal Ridge Flagstone, Mall Stone, Plantation Paver, Lowcountry Square, Plantation Paver, Olde World Cobble, PermaFlow Cobble, HydraShed, Decor-Lok, and LPCI are registered trademarks of Lowcountry Block, LLC. Lowcountry Block, LLC. dba/Lowcountry Paver.
All information is considered to be accurate and Lowcountry Paver is not responsible for any mistakes, typographical errors, or accidental misrepresentations.
* We do our best to keep adequate inventory of stock product but cannot guaranty available at all times.