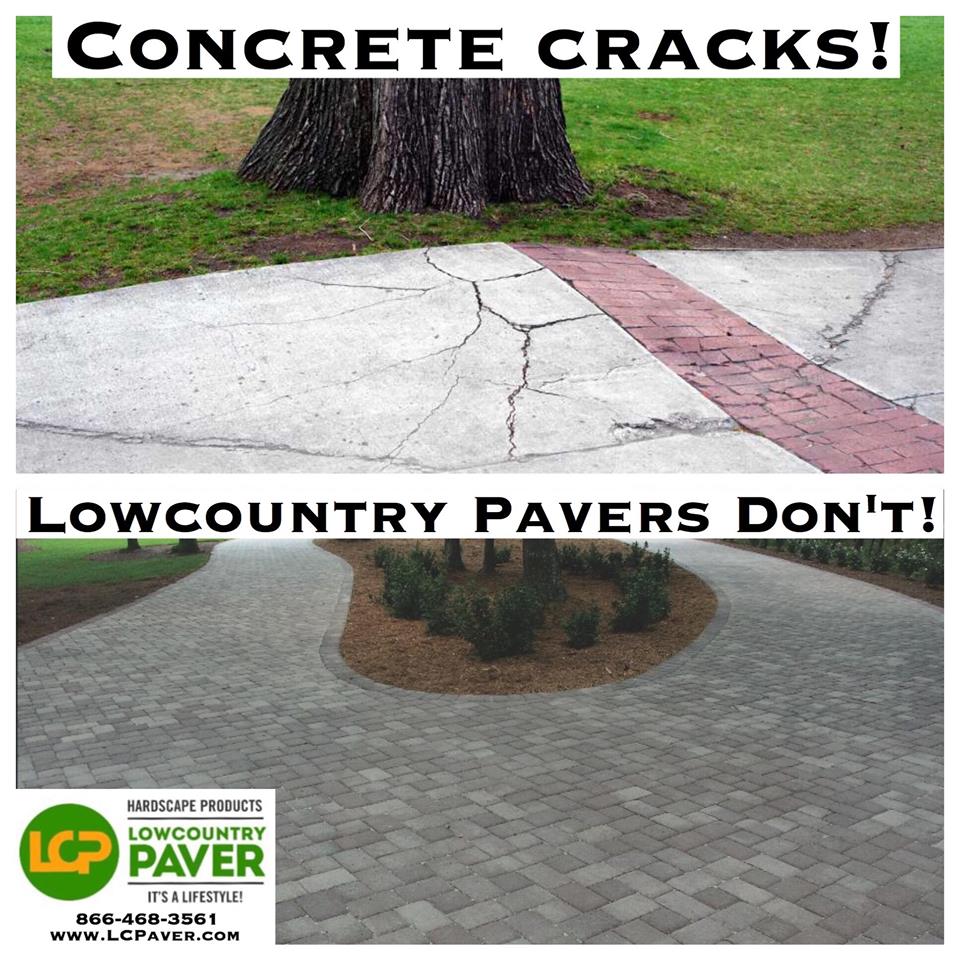 Don't replace that ugly, cracked concrete driveway or patio with concrete again?! Get several FREE estimates from Lowcountry Paver Certified Installers within 24 hrs!
It is important to note that pavers are the best solution in areas that have lots of trees. Since trees have roots that can grow up to 100 feet in length, the potential for roots to grow into your patio or pool deck is always there. If you have a concrete deck instead of pavers, it is much more likely to rise or crack, and perhaps even both. With the installation of pavers, this scenario can be easily repaired without the unsightly "scars" of concrete repairs, and also at a much lower cost.
In the event roots need to be removed during the paving installation process, each project must be evaluated on a case-by-case basis. When the work is completed, there's always a chance roots can reappear. The use of root barriers can help, and there are several varieties available. Discuss the options with your paver professional.